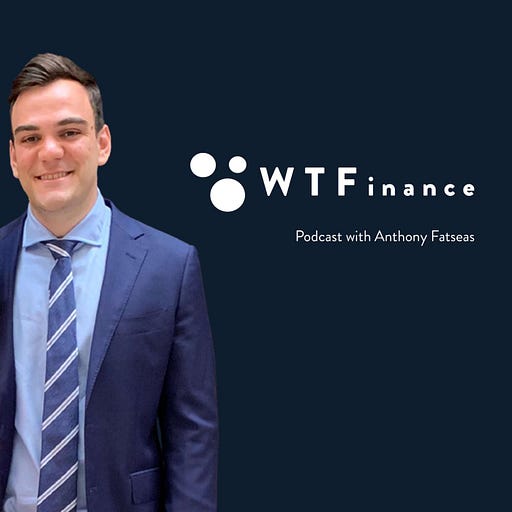 Aug 11, 2021 • 47M
Trading Volatility as an Asset and Constructing a Portfolio with Darin Tuttle
Actionable Market Insights
Ready to do the work it takes to grow your investments? Welcome to Tuttle Ventures, where we're all about making sure you have time for what matters most. I am on a mission to invest so you can enjoy the rest with actionable market insights that help smart investors cut through the noise. That dream vacation, the perfect wedding, buying a new home, sending your children off to college—these are the things people invest for. Missing out on those opportunities can have a far greater impact than a number on a spreadsheet. People who retire and want to live the most out of life are depending on people like me to make sound calls, and they don't always do that. I'm determined to do better because I see the impact this work has, and I don't want to let anybody down. We are all about making sure YOU have the time for what matters most in life.
Today on the podcast we are happy to be hosting Darin Tuttle, Founder and CIO of Tuttle Ventures. 

On the podcast we talk about his new fund, trading volatility as an asset, how to construct a portfolio and building conviction to back your own intuition. 
  
With over a decade of experience in capital markets and portfolio management Darin left Goldman Sachs to manage multi-million dollar portfolios in his early 20's.

As a millennial money manager, Darin has been featured in Yahoo Finance, Institutional Investor, Business Digest Magazine and streetinsider.com for his expert insights.

Darin is the key person for investment research, portfolio construction, strategy implementation, monitoring, performance evaluation and communication of investment strategy. Principled and passionate, Darin has an uncompromising dedication to help others by managing their investments.

He is currently a CFA level III candidate and has recently founded Tuttle Ventures, his own investment firm.  

Darin Tuttle - 
Twitter
Website
LinkedIn

Podcast: WTFinance
Episode: Trading Volatility as an Asset and Constructing a Portfolio with Darin Tuttle
Pub date: 2021-07-26

The podcast and artwork embedded on this page are from Anthony Fatseas, which is the property of its owner and not affiliated with or endorsed by Listen Notes, Inc.