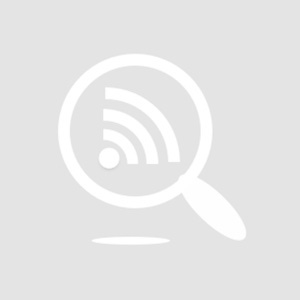 Mar 9, 2022 • 24M
Darin Tuttle Guest on The Prosperity Perspective Podcast
Actionable Market Insights for Investors
Ready to do the work it takes to grow your investments? Welcome to Tuttle Ventures, where we're all about making sure you have time for what matters most. I am on a mission to invest so you can enjoy the rest with actionable market insights that help smart investors cut through the noise. That dream vacation, the perfect wedding, buying a new home, sending your children off to college—these are the things people invest for. Missing out on those opportunities can have a far greater impact than a number on a spreadsheet. People who retire and want to live the most out of life are depending on people like me to make sound calls, and they don't always do that. I'm determined to do better because I see the impact this work has, and I don't want to let anybody down. We are all about making sure YOU have the time for what matters most in life.
The Top 5 Things I Wish Someone Had Told Me About Investing with Darin Tuttle
Welcome back to another exciting and informative episode of The Prosperity Perspective Podcast. Host Liam Leonard and guest Darin Tuttle talk about starting out your investments the right way: what you should have clearly aligned before you begin, where to allocate depending on your life goals, and how to determine which companies are safe to invest your money. Tune in and get Darin's scoop on the number one most important thing to know when you begin, and, surprisingly, why boring is better. 
3 Key Takeaways
What starting out actually means for you

Darin's "Never Sell" approach

How to get your passive income investment down to one simple math equation

About Darin Tuttle
With over a decade of experience in capital markets and portfolio management Darin left Goldman Sachs to manage multi-million dollar portfolios in his early 20's. As a millennial money manager, Darin has been featured in several top publications including Forbes, Yahoo! Finance, The Epoch Times, Business Digest Magazine, The Institutional Investor, and Streetinsider.com for his expert insights. Darin holds the highly regarded CFA designation acting as the key person for investment research and portfolio construction. Currently writing The Winner's Blueprint.
Resources
Art Mission Foundation (Darin's non-profit organization) 
Join his Newsletter
Twitter: @Darin_T80
Podcast: The Prosperity Perspective (LS 44 · TOP 1% what is this?)
Episode: 41. The Top 5 Things I Wish Someone Told Me About Investing with Darin Tuttle
Pub date: 2022-02-08

Notes from Darin Tuttle, CFA's podcast playlist:

The podcast and artwork embedded on this page are from Liam Leonard, which is the property of its owner and not affiliated with or endorsed by Listen Notes, Inc.